ART EVENTS
We have designed cloisonne masterclasses and other art events. They are hosted by our jewelry art masters and artists.
WINE EVENTS
Our wine seminars, wine masterclasses, wine tastings and wine games are hosted by our sommeliers and wine experts.
CULINARY EVENTS
Our culinary master classes and other programmes for corporate and special interest groups are hosted by our chef.
CORPORATE EVENTS
We design and organize birthday parties, cultural evenings and corporate parties.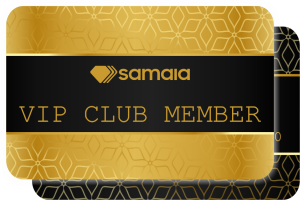 THE CLUB CARD
The Club issued this card for exclusive members of our club. The membership fees here. The membership gives:
a priority in table reservation in Samaia café.
automatic discounts on Samaia Gallery jewelry
a priority access to Samaia Cellar events
gifts and discounts on the Club products and services.
Seasonal benefits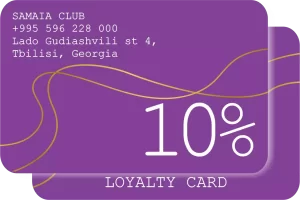 THE LOYALTY CARD
The loyalty card gives:
5-15% discounts in Samaia Cafe
5-15% discounts on Samaia Gallery jewelry
seasonal access to Samaia Cellar events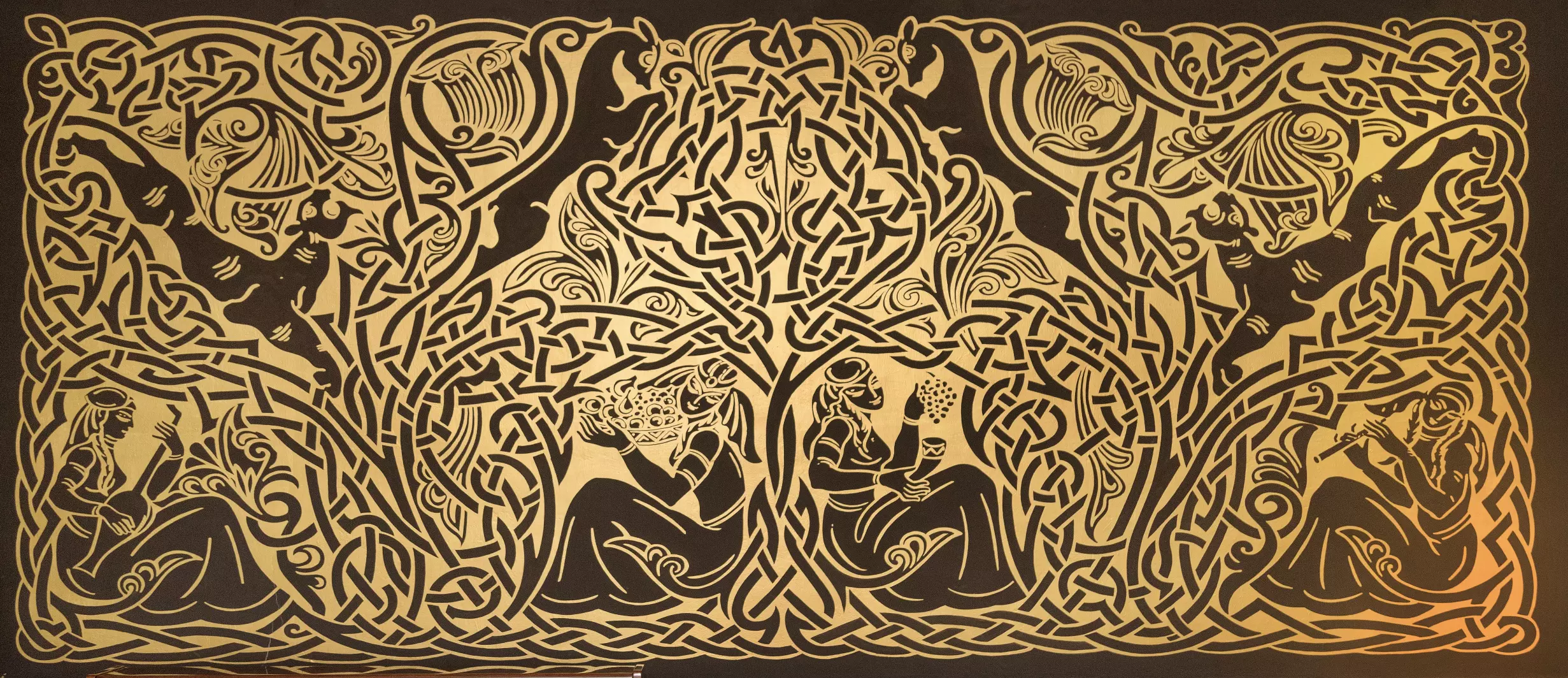 THE SAMAIA FRESCO
One of the main walls of the Club is decorated by the replica of the fresco of the great Georgian artists Arsen Pochkhua. It was pained by Zakaria Shoshiashvili exclusively with paints made from natural stones, egg and other natural materials.